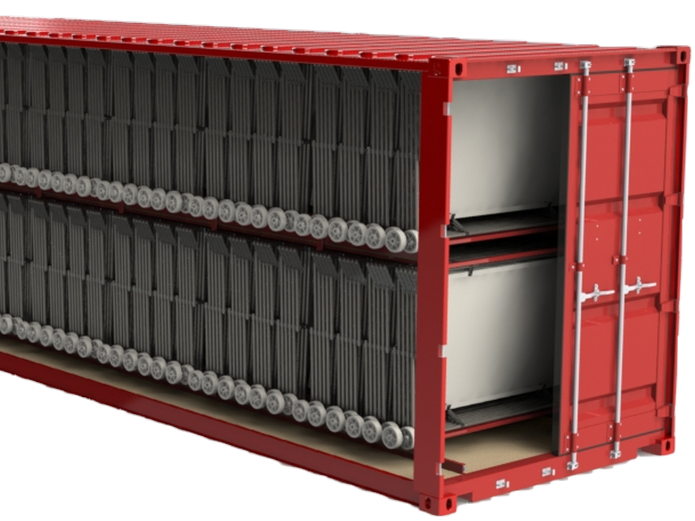 nomad solar plants
IntermodalPV products, available in 10-foot, 20-foot, and 40-foot shipping containers, are used to transport large quantities of photovoltaic modules to their operating site.
The container is itself filled with 4, 10 and respectively 20 smaller containers which each include 4 Racks of six modules, ready to be deployed.
This product line is "PV-only" and does not include inverters or energy storage systems, it is designed to be combined with "Power management" solutions offered by our partners or to be connected to the Grid.