Solar power simply delivered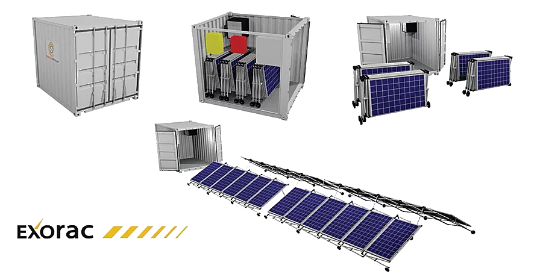 Sustain Solar product range consists of containerised generators and combined heat and power plants (CHPs) driven by sustainable fuels such as biogas, landfill gas and natural gas.

Additionally, as PWRstation EXOrac System Integrator, we offer multiple containerised solutions using solar power with or without battery storage. We also incorporate other technologies including water pumps, water treatment and refrigeration, thus offering multipurpose off-grid solutions for permanent rural electrification or temporary and mobile installations.


To Sustain Solar website
exorac-based products
As PWRstation partner, SustainSolar integrates EXOrac racking technology into its product line, offering to:
Simplifies and shortens
time to market
(accelerate solar deployments) See the video
Enable deployments of variable durations and relocation of assets as needed
To schedule a visit please contact us at
info@pwrstation.com